Left unchecked, inventory costs will consume a considerable amount of any retailer's resources. It's critical to find tools that will cut costs while keeping your shelves stocked, maximizing operational efficiency. Say goodbye to segmented functionality and silos. Bi-directional data communication between your enterprise and any supplier removes wasted labor or the need for costly third party services. With Catapult's powerful Supplier Gateway™, suppliers are directly linked to the POS. Retailers can easily manage, track, replenish, and analyze inventory on the sales floor or in the back office–all from one platform.
Optimized ordering
Eliminate out-of-stock scenarios and cut excess inventory costs using Catapult's efficient, powerful inventory tracking, demand forecasting, and automated replenishment functions.
Perpetual Inventory
Catapult is designed from the ground up to facilitate out-of-the-box perpetual inventory automation. The fact is, Armagh is a leader, with a proven track record, in helping progressive retailers make the shift to live perpetual inventory.
DemandFill® 2.0
Keep your shelves stocked at the right levels. Catapult-exclusive, proprietary formulas use embedded intelligence to auto-generate suggested orders based on your actual customer demand.
Advanced Functions
Perform multi-store and warehouse inventory functions, including direct store delivery (DSD) from a single back office workstation.
Simplified Purchase Orders
Orders can be seamlessly built and sent to any supplier (regardless of their technological capabilities) from Catapult.
Smarter Stock Management
Catapult delivers a seamless 360-degree supply chain management solution. Gateway eliminates the need to rely on middlemen, cutting costs and facilitating direct two-way communication between your business and suppliers.
Inventory Control Tracking
Gain insight on sources of inventory shrink.
Remote Store-to-Store Inventory Queries
Store personnel can easily check other locations, from the POS, to see if an item is in stock at a specific location or any location.
Identify Top-Selling Products
Boost profits and reduce overhead by monitoring performance of your merchandise, tracking unit costs and margins.
Item Grading
Catapult automatically presents grades A through F for five specific points, providing you a total picture of performance per item: Gross Margin Contribution, Velocity, Gross Revenue, Department Rank, and Basket.
Painless Returns Processing
Manage merchandise returns at the consumer level or backroom level with ease through Catapult.
Limitless Pricing Functionality
Product price rules can be dictated across the enterprise by store, region, margin, customer group, or most any other filter parameter.
Keep Your Sales Floor Running Smoothly
Inventory tasks can be carried out on-the-go with the Catapult HHT (Hand Held Terminal) mobile application, a powerful mobile extension of the Catapult retail automation system:
Walk The Store And Build Purchase Orders In Real Time
HHT can even make suggestions based on real consumer and store demand.
Perform Price Spot Checks
Authorized users can make live price changes on-the-fly.
Manage Supplier Returns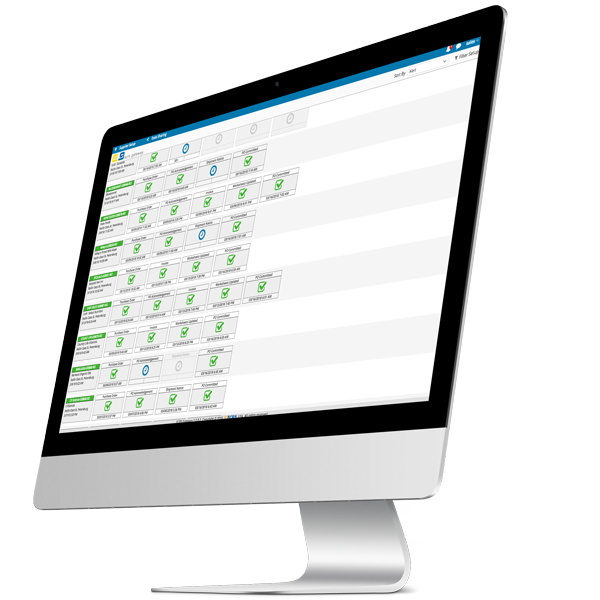 Manage inventory supplier returns with programmable reason codes.
On-The-Go Printing
Track shelf inventory and print labels from the sales floor.